Youth Crime Watch of Nigeria was established in the year 2002 due to crime prevalent in schools and communities, improper dressing that leads to raping, dangerous driving among the youths, militancy, kidnapping and hostage taking in the Niger-Delta and cycle of revenge violence in all entire Federation.
Who We Are
Youth Crime Watch is a youth-led Organization that represents the School, the Community and you. It is a "positive gang" or family that changes the mood of the school and community. YCW is a force working to make schools and communities crime-free, drug-free and violence-free. Youth Crime Watch is not just a program. It's a philosophy of "watching out, helping out", positive peer pressure, respecting people, taking responsibility for one's own surroundings and just plain good citizenship.
Youth Crime Watch offers young people an active role in reducing crime in their schools and neighbourhoods. They own and run their watch program, with support from adults. Youth Crime Watch challenges youth to reduce drugs, violence, and crime, and it helps youth and adults recognize that youth can and must be part of civil problem-solving, community partnership development, and crime prevention.
Purposes
To establish Youth Crime Watch programs across the States of the Federation.
To give young people the tools and guidance necessary to actively reduce drugs, crime and violence in their schools and communities.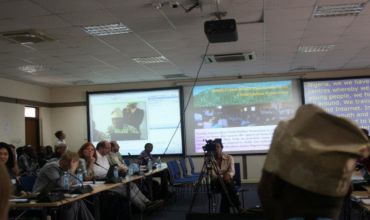 Our youth are one of the greatest forces and greatest hopes for reducing crime, drug abuse, and violence throughout the whole wide world. Youth Crime Watch is born out of the conviction that young people can be a potent force in bringing back sensibility, law and order, and constructive change to our social fabric, and that it makes sense to design a pragmatic method for them to do that.